SYDNEY'S #1
LED HOME LIGHTING
SPECIALISTS
With over 100+ of 5 Star Google Reviews
Get In Touch
Call for a free quote and let us assist you today.
ARE YOU LOOKING TO
TRANSFORM YOUR HOME
WITH LED LIGHTING?
JUST FOLOW THESE 3 EASY STEPS…
STEP 1
Stop The Search &
Call Your Local Home
LED Specialist Today
It can be a daunting process trying to find an electrician that you can trust to help you transform your family home – Afterall, it is your most important asset!!!
But stop the search, pick up the phone and call your local home improvement specialists that can help you with all things LED lighting.
STEP 2
Rest Easy Knowing
You're In The Hands
Of A Specialist
When you choose our specialist team, you can drop the second guessing and stress of wondering if you picked the right electrician for the job…
As Sydney's #1 LED Home Lighting Specialists, you can rest easy knowing you're in the hands of the best people for the job.
STEP 3
Sit Back & Relax
While Your Home
Gets Transformed
Don't stress or worry about being 'out-of-pocket' from wasting hundreds and thousands of dollars on average electricians OR failed lighting projects.
Instead, sit back and relax while your family home gets transformed with the best and latest in LED lighting for the home.
DOING WHAT WE DO BEST!
SOME OF OUR WORK
DON'T JUST TAKE OUR WORD FOR IT…
HEAR FROM SOME OF
OUR LIGHTING CLIENTS!


UNEED HAS OVER 100+
5-STAR
REVIEWS
LET US HELP YOU WITH YOUR LIGHTING PROJECT…
WHY CHOOSE UNEED?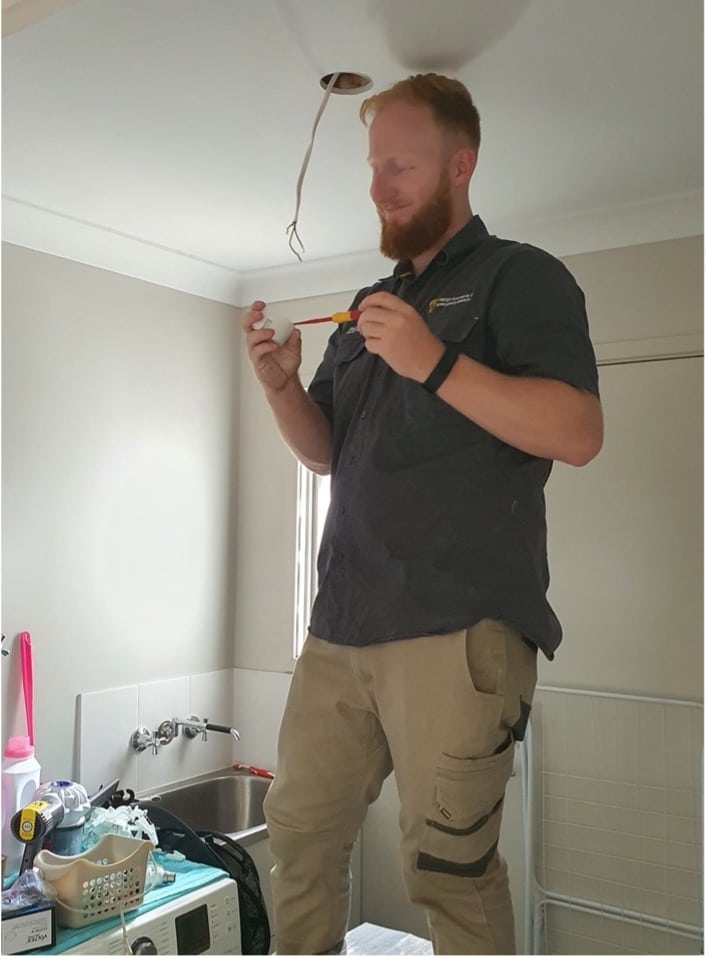 HERE'S 5 REASONS WHY…
HOME IMPROVEMENT SPECIALISTS:
We aren't just any old electrician… UNEED Electrical & Appliance Services is a local Home Improvement Specialist that you can count on!
LOCALLY OWNED & OPERATED:
When we say 'local', we mean it. UNEED is a locally owned and operated business located right here in Sydney, Quaker Hill… So back a local today!
HEADACHE FREE POLICY:
We have a strict no hassle, no friction, 'easy to do business with' policy, to just make your life a hell of a lot easier – this is our commitment to you!
100+ 5-STAR GOOGLE REVIEWS:
Rather than just claim to be the best at what we do, we let our clients do the talking for us. And our clients have given us over 100 Google Reviews!
UNEED '8-POINT' GUARANTEE:
We have the biggest and boldest guarantee in Sydney, so you can be confident knowing you're dealing with some of the best in the industry!
WE CHOOSE TO TAKE THE RISK OFF YOUR SHOULDERS…
OUR '8-POINT' GUARANTEE
1.
One-Stop-Shop Solution
Say goodbye to 'double handling', 'double hassle', 'double call-out' and 'double payment'. At UNEED, we solve all your electrical and appliance needs, acting as your local trusted electrical and appliance specialist, operating in-house, all under the one roof!
2.
Your Trusted Advisor
We want to be more than just your 'typical' electricians… That's why we like to act as trusted advisors for our customers, helping you with all things electrical and appliances, to provide the honest, tailored solution to your project.
3.
Like Our Own Home
The way we see it, wearing boot covers, not making a mess and cleaning up after ourselves should be the non-negotiables… the industry standard – but sadly, they're not. So, we're making this commitment to you with our 'Like Our Own Home' Guarantee.
4.
Lines Open
Getting left in the dark is the last thing you need from your electrician when it comes to getting updates, answers and booking confirmations… That's why at UNEED, keeping the lines of communication open with our customers is our #1 priority!
5.
Solutions Over Excuses
Having to resolve electrical and appliance problems yourself because of an ineffective electrician is the last thing you need to be wasting your time on… That's why at UNEED, we are 100% committed to providing you with solutions rather than excuses!
6.
Your Best Interest
We do what needs to be done to fix the problem properly with your best interests in mind. That's why we guarantee to give you the RIGHT solution for ALL your clients electrical and appliances problems without any sneaky 'ulterior' motive! No ifs or buts!
7.
Hassle Free
Rather than add to the pile of headaches you deal with on a busy daily life. We actually choose to have a strict no hassle, no friction, 'easy to do business with' policy, to just make your life a hell of a lot easier – this is our commitment to you!
8.
Your Satisfaction
In the any trade service industry, electricians are more than just contractors, we're an extension of the overall service and value that you provide. That's why, we pride ourselves on delivering quality work that meets your standards, in fact, we even guarantee it!
STILL NOT CONVINCED???
MORE HAPPY CUSTOMERS!
Thank you Jack for your great service and genuine charges. We loved your service. In future if we need any electrical work done, you are guy 😊. Thanks again
Patrick Fiatarone
2022-02-14
Fantastic service by UNEED Electrical team especially for the lighting installation at my place!! They had provided the best customer service and care I had from any technician. Jack and Brenda are friendly, punctual, respectful and professional. I had highly recommend for their services to my family and friends.
Jack is very professional and on time. He fixed the washing mashing and light in a good amount of time! Well recommended.
Sacheera Fernando
2022-02-09
Fantastic service by UNEED electrical team! We definitely recommend their services. We hired them to fix our downlights, replace gas stove & oven, replace smoke alarms and to mount the TV on the wall. They did an amazing job. Communication with Brenda was smooth and easy! Jack and Mitch were very professional, on time, friendly and knowledgeable. We are very happy with the services provided.
Jack and his team were outstanding with how efficiently and effectively how they worked together, UNEED constantly kept us in the loop with how our order was progressing as it was a very fast turn around from quote to installation. I will be using them again, and would definitely recommend them to anyone who wants a professional electrical job completed. Keep up the great work! Thank you for your work.
Belinda Groves-Geerdink
2022-01-20
UNEED Electrical & Appliance Services provided the best customer service and care we've had from any technician. Jack and Brenda are friendly, punctual, reliable, respectful and professional. They took the time to explain the work involved and answered all questions in detail. I have recommended them to my friends and family.
Have A
Burning Question You Want

A Helpful Answer Too?
DOING WHAT WE DO BEST!
The fastest and most effective way to have your questions answered is to speak directly with the team on 1300 179 888!
Jack and Brenda will be more than happy to provide you with helpful answers to any of your questions.
However, if you'd prefer to contact us by email. You can simply fill out the form below, and we'll get back to you with a helpful answer ASAP!
Here are also our other trusted clients